Self-Care with Advil®
This post has been compensated by Collective Bias, Inc. and its advertiser. All opinions are mine alone. #AdvilRelief #CollectiveBias
Working as a freelancer and blogger full-time, the day can get away from me, and stress can definitely get the best of me, so it's super important that I take the time in my day for self-care.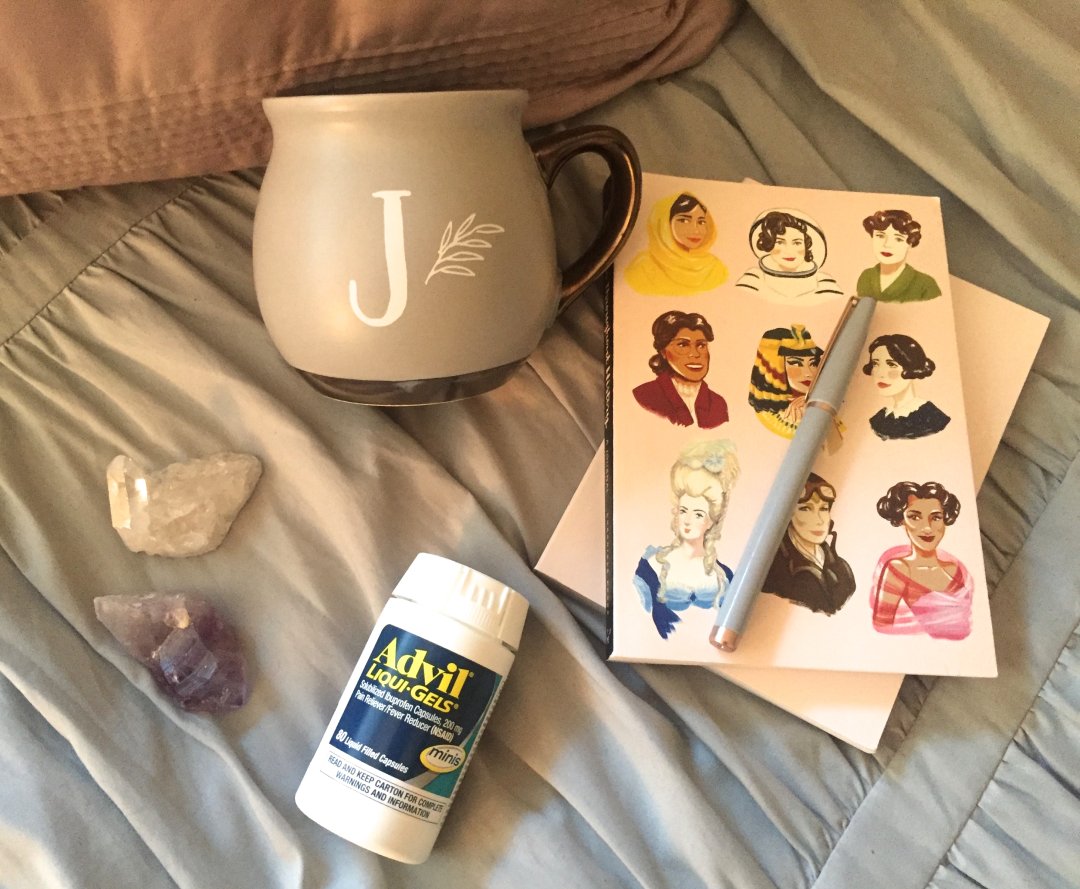 Self-care is a concept that has been around far before it became a modern millennial trend, but there's a reason it's gaining traction, because it works. Audre Lorde wrote "caring for myself is not self-indulgence, it is self-preservation and that is an act of political warfare," in her 1988 book, A Burst of Light, and this really hits home for me on what self-care means. It's not selfish or indulgent, it's necessary to preserving your truest sense of self.
What I do may not be best for you, and what you do may not be best for me, and that's totally ok! Self-care is an important personal discovery in an age of constant connection, where it's crucial to take time out in your day for you.
Read on for a few of my favorite ways to practice self-care:
1. Because I spend almost my entire day staring at a computer screen, headaches are almost inevitable and occur pretty frequently, so you can imagine I've tried just about everything to help relieve them.
Thankfully, Advil® is now available in mini but strong liqui-gel form. These new Advil® Liqui-Gels® minis 160 count have the same strength to relieve headaches, joint pain and muscle ache that you trust, but are 33% smaller and easier to swallow. I know that I need something that will work fast, especially if a headache pops up at an inconvenient time, like in the middle of my work day. These are small yet powerful enough to help relieve my pain and get back to work fast.
Check out this product on Target.com as well, and get 5% off 10/29-11/18 through Cartwheel.
2. I drink a solid amount of coffee, so when I need breaks throughout my day I'll usually take a walk to one of my local coffee shops for an iced latte or americano to perk me up, plus get some fresh air and steps into my day.
3. Since moving to Los Angeles, I've been trying to go for a hike at least once per week if not more. I haven't been walking as much as I used to since moving here, and this is a great way to get in a sweat and clear my head. I am also lucky enough to have a pool in my apartment building, and definitely take advantage of swimming as much as I can!
4. Noticing a trend that I'm trying to get away from my computer? Writing down ideas and thoughts, not necessarily in journal or diary format, has been helpful for clearing my head when there's a little too much going on inside.
5. Meditating is a great way to quite literally escape my own head, and I have found works in sync with Advil® at clearing my mind and relieving my tension headaches quickly. I'm lucky to have a good amount of open space in my room for a yoga mat and crystal set-up, and enjoy taking a nice stretch every so often to help relax me.
What are your favorite ways to practice self-care throughout the day? I'd love to hear any tips and ideas from you!
Use as directed. ©2017 Pfizer Inc. LIQUI-GELS® is a trademark or registered trademark of Catalent Pharma Solutions.