Italy 2017
I was lucky enough to spend nine days in Italy at the beginning of the month with my sister, and we had the best time! Once she locked in studying abroad in Rome, I knew I had to take a trip to see her. We traveled to Florence, Milan, and Venice in addition to Rome, so read on for my recommendations from each city.
Florence
Firenze was the first place we traveled to, and it was such a good place to start. My best friend Jennie studied abroad here, so we had a solid list of recommendations on what to do before we even stepped off the bus. We spent two days here, and I'm so glad we did! Everything is very walkable in the city, split in half by the Arno River, with most major spots in the center.
Eat // As you know, I don't eat meat or cheese, but after successfully taking on France last summer, I knew I'd be ok in Italy. The pizza at Gusta's was crunchy, doughy, and so good. I was so happy to stumble upon Universo Vegano where we had some delicious vegan chocolate cheesecake.
See // Michelangelo's David is the highlight of the Galleria dell'Accademia, but the museum is filled with other Renaissance art as well. We also went to the Great Synagogue of Florence, one of the largest in south-central Europe.
Do // For some great V I E W S, you have to climb to the top of the Duomo, and make the hike up Piazzale Michelangelo. We lucked out big time with our Duomo tour, because we ended up being at the front of the line for our time slot, and made it up in less than 10 minutes with no one in front of us. We made our way up the Piazzale Michelangelo just before sunset for a breathtaking view of the city.
Venice
We headed to Venice next, and unlike for Florence, we went in without a game plan of how to handle the 118 islands that make up Venezia. We stayed right by the Mestre station, where we came into from Florence, and after a rough start to the morning (I hit my head pretty hard twice within 30 minutes, eek!), we jumped on the 10-minute train to the main island where we spent the day.
See // The Grand Canal is the first thing we saw when we stepped off the train, and it's truly like nothing I've seen before. Gondola's casually going down the canals, the Rialto Bridge connecting two sides, masks being sold on carts everywhere, truly a sight to be seen. The first time I heard about Venice was years ago when my cousin Erin got engaged on the bridge, so it was pretty amazing to be there!
Do // We opted to not do a gondola tour because of the steep €80 price-point for only a 30 minute ride, and opted to take the vaporetto around instead, which was only €7,50 one way. It offers the same views, especially if you score an outside spot like we did, and the ride is longer, offering you more to see!
Milan
A city of style and design, it was fun enough for me to just people-watch and enjoy the street style looks as we walked the city. It's larger than Florence and Venice, but they have a pretty easy to use subway system.
Do // It was pretty hot out, so we decided to go into the Triennale di Milano museum, which is filled with contemporary art, and even better was that admission was free! It was Milan Design Week when we were there, so there were tons of art pop-ups around the city, especially in the Brera district, which also has lots of cool vintage shops and restaurants.
See // We opted not to climb the Duomo in Milan like we had in Florence, but still spent a good amount of time admiring it's gothic architecture made of pink(!) marble. We walked through Parco Sempione which was filled with music and performers, going through part of the Sforza Castle as well.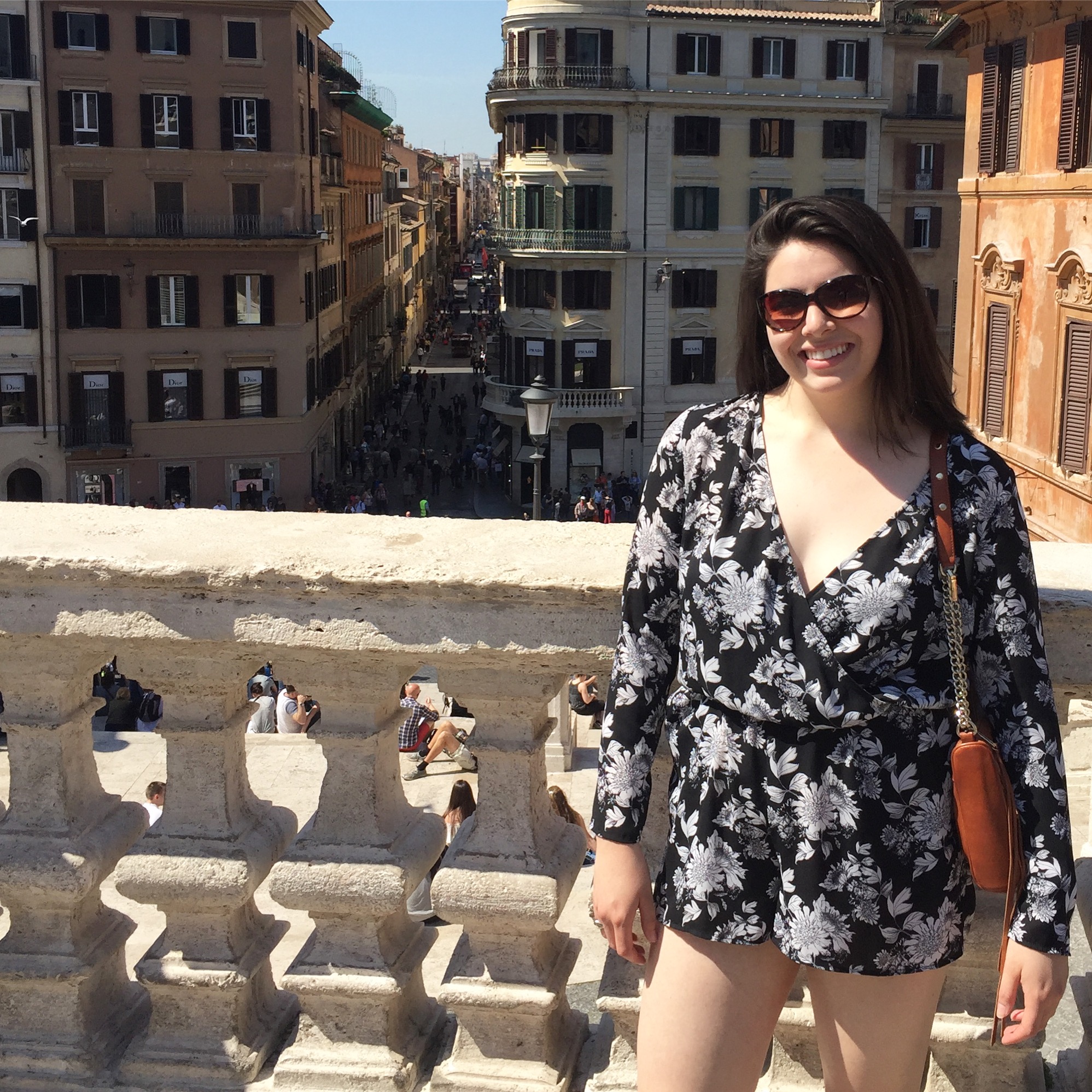 Rome
"Rome, the Eternal City, did no one read the info packets?" If you've read this far, and don't know that movie reference, please exit. Just kidding, but obviously I couldn't help but quote the Lizzie McGuire Movie while I was there, this trip was what dreams were made of! Ok, I'm done. Like in Florence, all of the major sites are a pretty close walk, so you can get to everything fairly easily and quickly.
Eat // You really can't go wrong eating anywhere in any of these cities, but I opted not to share recommendations for Venice and Milan because we were only in each city for 24 hours compared to two days in Florence and four days in Rome. I loved sipping on americano's at Caffe Settimiano in Trastevere, and pasta is divine anywhere you go!
Do // Go into the Colosseum and see where gladiators used to fight, and make sure to get a reservation time in advance! Same goes for going into the Sistine Chapel and St. Peter's Basilica in Vatican City. We ended up not being able to go in because I didn't book tickets far enough in advance for the week I was there being the week before Easter.
See // Hit up all the major sites that are free! Make a wish in the Trevi Fountain, walk up the Spanish Steps, go into the Pantheon, hike to the top of the Janiculum at sunset (with a bottle of wine!). We also hit up the Capitol, the Roman Forum, and Torre Argentina, all free if you're passing through.
This post was truly a labor of love and I hope you enjoyed, and that it comes in handy should you make your way there. Ciao!